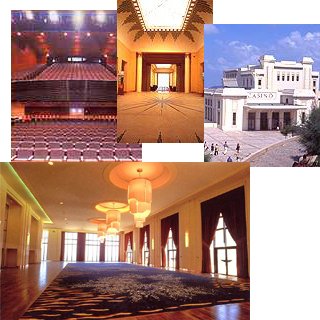 Sset on the beachfront, looking out over the lighthouse and the Bellevue, the Municipal Casino opens out to the ocean waves.
The gala dinners and prestige receptions are unforgettable, further enhanced by the spectacular waves and sunsets.
Renovated in 1994 by Fran├žois Lombard, this superb Art Deco building is a perfect illustration of the architectural heritage of the town.
Apart from the magnificent Salle des Ambassadeurs, a theatre-auditorium with 730 seats and conference rooms make the place a perfect site for meetings and congresses for up to 700 people. For a conference or a cocktail, try the original Winter Garden, a glass prism which brings the whole bay of Biarritz to you.