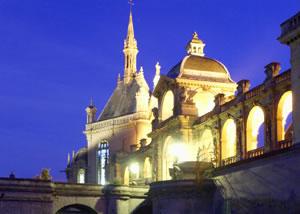 Located one hour from Paris by the A1 and 20 minutes from Roissy Charles de Gaulle, the castle and park of Chantilly maintain a tradition of festivals and events.

The Musée Condé of Chantilly Castle is privileged to present one of the largest collections of old paintings with the Louvre and one of the richest collections of illuminated manuscripts and precious ancient books, making it a mecca art and culture in France.

Ideal for weddings and seminars, the Maison de Sylvie (seventeenth century) and its French garden keep the memory of the Duchess of Montmorency sung under the name of Sylvie by the poet Theophile de Viau.

Perfect for conventions and dinners, the Jeu de Paume, authentic room for the sport in the eighteenth century, provides an exceptional and houses a remarkable collection of paintings.