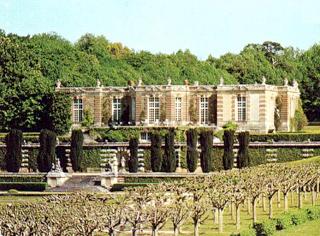 In this field, an "Old Chateau" of the 15th century faces a "New Chateau" of the 19th century, separate one of the other by gardens drawn by Achille Duchène.
You will sleep in one of the five beautiful rooms which were arranged in the "New Chateau".
When the weather is nice, the breakfast is served in the terrace from where you will admire the gardens, the fountain at the end of the "Small Mirror" and... the "Old Chateau".
At your disposal : convivial living rooms with its fire of chimney, the Small Living room with its musical decoration or the Dining room with the painted mural fabrics.

The Domaine de Condé is also a place where receptions are organized (meetings, weddings, banquets, festivals, etc) thanks to the rooms of the "Old Chateau". The lawns can be arranged of barnums or tents for any reception of more than 100 people.