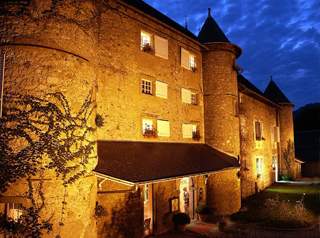 The Château des Comtes de Challes is located in the town of Challes les Eaux, near Chambery, in the ancient fifteenth century château that belonged to the Counts of Challes.

This large residence and its grounds offer a wide range of possibilities for holidaymakers, travellers and working groups alike. Romantic week-ends, business trips, weddings... The Château des Comtes de Challes will turn your stay in Savoy into an unforgettable moment.
Challes les Eaux : an ideal location in the Alps.

The town is easy of access whatever the means of transport, as it is located at the very junction of Savoy's main motorway, road, rail and airport communication routes.