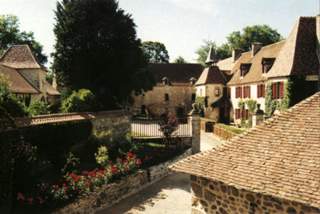 Situated in France, in the Creuse department, the Domaine de Banizette is a Private Historical Monument. It has won the Artus Prize for Ancient French Houses as well as the EDF-Limousin Trophy.
A living memory of the past, it is a rural complex dating from the 15th and 17th centuries. It is unique in the Limousin area, and represents a typical large old farm and the rural activity of centuries past.

In the depths of a protected natural setting, with land, a river and a wood, it has preserved its old buildings as well as its outhouses that can be discovered throughout a guided tour.
The farm is still functionning with its animals, its mill and its mill pond. The rooms evoke their past functions thanks to a very grand collection of traditional rural tools, the pathway through the trees; everything needed to make this visit a pleasant, living and fascinating rendez-vous with the past.