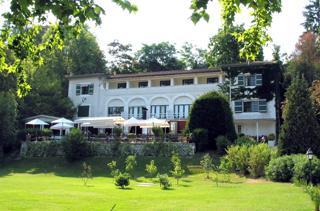 This charming hotel, refined restaurant and its stunning terrace, dominate a centenary park along the Seine river.
5 minutes away from Fontainebleau, both on the edge of a magnificent forest and on the bank of the river, this unique hotel in the neighborhood welcomes you all year long.
Nested in a protected environment in a loop of the Seine river, the Hotel Country Club is one of the nuggets of the delightful village of Samois. The Fontainebleau forest and the Seine banks, particularly beautiful from one side to another in this area, will enchant your walks and your bicycle rides.
On the edge of the famous forest of Fontainebleau and its many activities, 10 minutes from the Chateau de Fontainebleau, 15 minutes away from the Chateau de Vaux-le-Vicomte and the village of Barbizon, the Hotel Country Club is ideally located to fully enjoy the wonders of the Fontainebleau region.
Weddings and all family event are welcome.