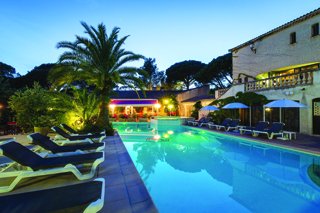 The San Pedro hotel is a large and charming Proven├žal style country house.
Inside, you will find a very pleasant mix between the medieval atmosphere of the entrance hall and the living room, the warm confort of the bar and the country style of the bedrooms.
Its location, in the heart of the Valescure pinewood forest and between two golf courses, creates a delightful convivial atmosphere and we assure you an enjoyable and relaxing stay.