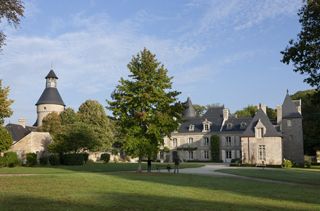 The manor was built in the 16th and 18th centuries. At Kerazan manor house, all the rooms are exactly like they were in the 19th century : kitchen, bedrooms, reception room, billiard rom, drawing room, library ...
This manor was Joseph Astor's house. He was mayor of Quimper. It was bequeathed in 1928 to the Institut de France by its last owner, Joseph-Georges Astor.
Visiting Kerazan, you will discover the art of living in Brittany during the 19th century. Wonderful collections of paintings and potery.
Close by, you will discover an english park and a farm with all animals.